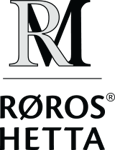 The story of RørosHetta is also the story of the Røros World Heritage Site. About how one succeeds in making something big in a small place. For hundreds of years, the Copper Workshop in Bergstaden has delivered world-class engineering. Throughout the ages, the traditional and the modern have gone hand in hand in this fairy tale-like city in the mountains.
Ventilation, kitchen hoods and refrigerated units are the pillars that have borne Røros Metall through its over 70-year history. Røros Metall started as a copper and tin shop in 1946.
Copper has also played a lead role in Røros Metall. Innovation has been at the core of the family business from day one. Over the course of these years, production has been diverse and has always been performed with a clear vision of delivering high-quality, solid craftsmanship. Thanks to solid work and innovation, RørosHetta is today the largest supplier of cooker hoods in Norway and have expanded their business to Sweden, Denmark and United Kingdom.