01.
RH New Logic
– for your body and
the environment
The human body is not made to sit still for long periods of time. With todays sedentary work, we want to make chairs that are adapted to the human body and that make it comfortable to sit for a long time. And to also make a difference in the long run, we design every chair to be long lasting and to make the lowest possible environmental impact throughout its life cycle.
Sustainability is an important part of our DNA. It permeates everything we do. All our products are based on principles for what we call circular design. This includes using fewer resources, fewer components and choosing recycled and recyclable materials. 90 % of our products carbon footprint emanate from the materials used, which shows why these choices are so crucial to us.
On the following pages, you can read more about the materials we use in our chairs, and why we use them.
Plastic
Plastic is fantastic in many ways – a versatile material that can take on almost any shape and function. But there is a backside too – plastic degrades very badly, which makes plastic waste is one of the major environmental challenges today.
Plastic needs to be ethically sourced, and Flokk started using recycled plastic in our products in 1995. In 2018 we used 559 tonnes of recycled plastic and our goal for 2021 is 1000 tonnes, significantly reducing our carbon footprint.
Learn more
➝
69 % of the plastic in an RH New Logic chair is recycled, which is the equivalent of 145 recycled shampoo bottles.
Aluminium
Aluminium is strong, lightweight and can be formed in a number of ways. But producing virgin aluminium requires a lot of energy and also involves a direct carbon imprint. To avoid these disadvantages, it is important for us to source it in the right way. At Flokk, we use a lot of aluminium in our products, but only a small share is virgin. 94 % is post-consumer recycled. This lets us produce for instance an aluminium foot base that involves 10 % of the energy consumption and carbon emissions it would take if we used only virgin aluminium.
94 % of the aluminium in an RH Logic chair is recycled, which is the equivalent of 635 recycled aluminium cans.
Steel
With high strength and low cost, steel is a major component in almost every industry. It is also one of the most recycled materials, with a recycling rate of 60 % globally. When recycled steel is used in production, it produces only 50% of the greenhouse gases compared to virgin steel, which leads to a significantly reduced environmental impact. Flokk currently uses 20-40 % recycled steel in our production and we hope to increase the amount for each year.
19%
19 % of the steel used in an RH Logic chair is recycled, which is the equivalent of 19 recycled canteen knives.
Our chairs are designed to last long and the parts can easily be repaired or replaced when they get worn out. The refurbishing is usually done on site, which is convenient for customers and also reduces the need for transportation. On the following pages, you can read more about our refurbishing for Nasdaq.
Learn more
The new RH Logic stands as a great example on how top class ergonomics, lasting quality and sustainable design can work together.
One unique feature is that all parts are easy to replace if they get worn down, so that you can choose to extend the life of your chair instead of having to buy a new one. And of course, both original and spare parts are fully recyclable and free from toxic substance. Here you can see examples of parts that can be exchanged.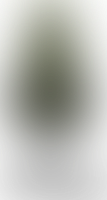 04.
DESIGNED FOR DISASSEMBLY
All our chairs are also designed for disassembly, which means that all components can be separated from each other and easily sorted out for recycling.
05.

An inspiration for others

RH has been focused on the environment for a long time and we consider ourselves to be pioneers in the field of sustainable design. As an internationally renowned manufacturer of office chairs, we take it as our responsibility to lead the way for what we call a circular design culture, by making products that are sustainable all the way from raw material extraction to end of life. And as our products, name and philosophy grow increasingly familiar in the market, we can inspire others to follow our example.