Case: Nasdaq
Nasdaq is the world's biggest stock market company, serving the capital markets and other industries with diverse analytics, software and services. Their office in Stockholm contains around 900 workstations, and during a recent renovation the company made a major upgrade of everything from overall workplace design to decorations and office furniture.
You can lower CO2 emission with 83 % by refurbishing your existing chair with new seat and backrest pads, compared to buying a new one. Figures based on our EDP.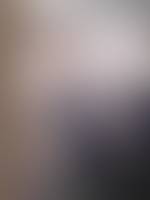 The RH Logic 400 has been Nasdaq's first choice of office chair for more than 20 years, because of its first class ergonomics, high level of adjustability and excellent quality.
The original plan for the renovation was to replace all office furniture. But since a majority of the existing chairs were found to be in good condition, Nasdaq decided to utilize RH's refurbishment option for all chairs that were less than 10 years old, and to replace only the oldest and most worn down chairs with brand new products.

*Images for illustrative purposes only